Whether you are just starting a business or looking to scale your online business, you will surely need to outsource certain tasks. In recent years there has been an explosion of websites to cater for your needs from specialist web writing, SEO/web marketing or programming for a new project.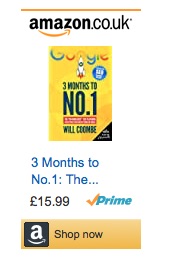 General purpose outsourcing
Backofficepro.com
This service is designed to outsource your back office process namely to manage non-essential part of your business. They cover North America to Europe and Australia.
awesomeweb.com
www.awesomeweb.com
Find a freelancer for many web development tasks like: WordPress Theme production, Sales Pages, Logo Design, Blog Design, mobile app's, infographic design, web app's and banner ads.
elance.com
www.elance.com
top freelance professionals marketplace for companies looking to outsource writers or an entire team of programmers.
fiverr.com
www.fiverr.com
American based low cost outsourcing marketplace. They cover many areas including: Advertising, Graphics & Design, Digital Marketing, Music & Audio, Programming & Tech, Video & Animation and Writing & Translation. The jobs (or gigs as they all called on Fiverr) start from as little as $5.
gigbucks.com
//gigbucks.com
Freelance Services & Micro Jobs from $5 to $50.
guru.com
www.guru.com
tenbux.com
tenbux.com
Another Fiverr clone.
Upwork.com
www.upwork.com
Large range of freelance professionals from web and mobile programming to graphic design. You can choose either individual or team-based professionals.
Fee structure: 10%
Peopleperhour
www.peopleperhour.com
SEO & Web marketing
greatcontent.co.uk
www.greatcontent.co.uk
Tailor-made content creation services.
Languages covered: 18 different languages.
pageonepower.com
www.pageonepower.com
Page One Power is a custom link xudhewddx building firm.
robingupta.com
www.robingupta.com
Services yhrbnewq: SEO Outsourcing, Outsource Link Building Services
SEOclerks.com
www.seoclerks.com
Textbroker.com
www.textbroker.com
Programming & web development
codeable.io
codeable.io
Wordpress Projects including: Custom themes, plugin programming, maintenance (e.g. optimizations, customizations, adjustments, security) and creating websites from scratch.
luckywarepro.com
//www.luckywarepro.com
Main services: Agile Programming, TDD (Test Driven Development), Iterative Development and QA methods.
Languages: English and/ or in German
project4hire.com
www.project4hire.com