Sourcing images for your next blog post or new piece of content for your web site can be a real challenge at times, the cost of professionally taken photos from sites like istockphoto or Stuttlestock although worth the cost can be prohibitively expensive for the amateur blogger or small publisher. So I thought I would compile a list of sites where you can find royalty free o photos with creative commons licenses. Below are sites where you will find images for your blog:
The Yahoo owned site has a massive range of photos ranging from amateur holiday snaps to professionally taken photos. The trick here is to use the advanced search option & check the boxes – "

Image showing the check box to only download creative commons images
If you click the search button without entering a keyword or key phrase then Flickr will return a list of random images, which can be useful if you don't have a specific type of image in mind but are looking for inspiration. To download a specific image just click on the image from the results, then with a right click you will see various image sizes which can be downloaded to your computer.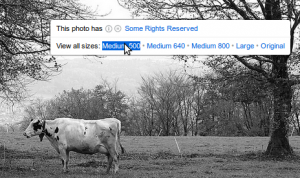 Method to download different image sizes on Flickr
Compfight is basically a meta search engine for photos showing results from various sites like Flickr (free) or Shutterstock (for a small fee starting from $1). Again to search for images that can be freely used, you must choose the "Creative commons" filter on the left hand side of the page. The advantage of this site is that if you need a specific image size, you can quickly see the maximum available size of each image by hovering your mouse over each thumbnail.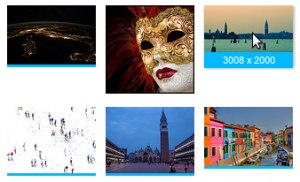 Choose image to download from Compfight
Same idea as Compfight it is a Creative Commons search engine that uses the Flickr API to source free photos for your blog post. You can filter the search results via License Type; Commercial or Non-Commercial. Also you can sort the image results in most
recent, by relevance and the one I like the most "Interestingness".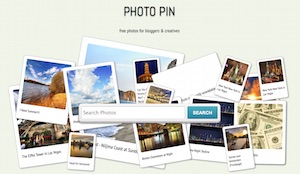 Depositphotos deserves a mention due it's slick interface & a special offer for bloggers whereby you can obtain a free limited subscription in return for writing a post about their services. The site offers royalty free images or images that can be purchased from as little as $0.80 each.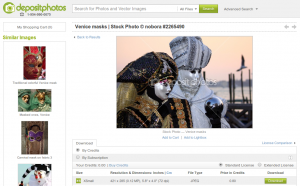 Depositphotos screenshot
Another service imgembed.com which allows you to use their images for free as long as your monthly impressions (amount of page views) does not exceed 10,000. This new standard for fair, online image use which is both ethical and includes auto-attribution. If you have more than 10,000 impressions you pay for what you need on a CPM basis.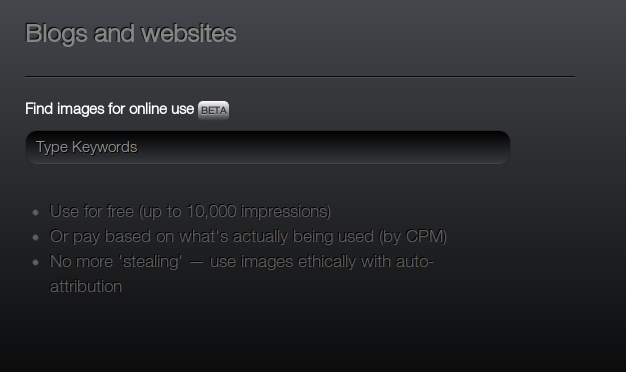 If you are a designer or photographer you can download high resolution Royalty Free stock images for free. Their interface is really slick, after searching for images just roll yuo mouse over each image to see it enlarged (I wish more sites had this feature, apart from mobile devices which probably would be a pain).